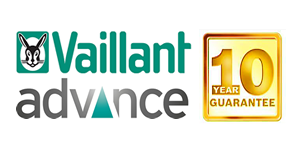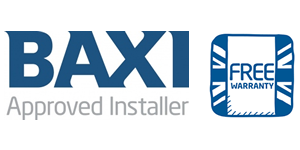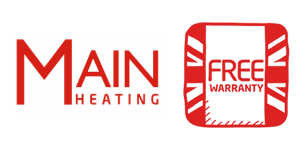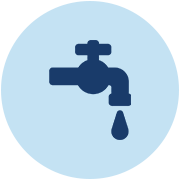 Plumbing
Toilet installation or fixing minor plumbing leaks, trust Smart Home Rescue to get all kinds of plumbing repairs you ever need done right the first time.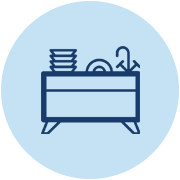 Kitchen
Need to install a backsplash, repair leaky faucets, or maybe replace the kitchen sink? Smart Home Rescue is equipped to handle all kitchen repairs and renovation needs with utmost efficiency!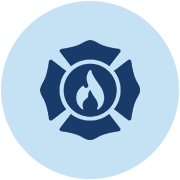 Heating
Our heating experts are capable of keeping your heating system working at optimal levels and your home warm and cosy on chilly winter nights.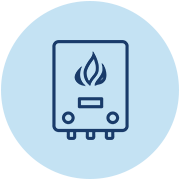 Boiler
Suspecting a gas leak or looking for an expert for boiler installation? Our Gas Safe registered engineers can deal with all sorts of boiler repairs and installations in a safe and efficient manner.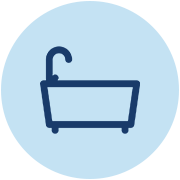 Bathroom
From repairing bathtubs and shower doors to replacing bathroom tiles, Smart Home Rescue is your one-call shop for all bathroom repair needs.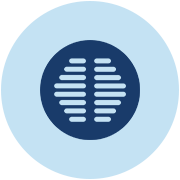 Drains
Whether it's a sink, toilet, or a slow-to-drain shower, our drain cleaning professionals can clean all types of blockages in a quick and economical manner.

Trustworthy
You can be assured that you will receive some of the finest engineering, plumbing work as well as drain cleaning and electrical work as well with no problem too big for Smart Home Rescue.

On-Time
We promise you a prompt response to all your repair calls, schedule an appointment at your preferred time, and resolve the issue right the first time.

Trouble-Free
With our all-inclusive quotes, superior-quality repair solutions, and excellent customer services, we ensure you a pleasant, hassle-free experience of working with Smart Home Rescue.
Smart home rescue provide such an exceptional and professional service I'm So glad I found them. I had an issue with my boiler and was so worried about having to find someone but Jason put me at ease, everything was clearly explained and done when he said it would be and at a reasonable price! Thank you Jason for a wonderful service.

Jason was simply superb. Polite, prompt and expert - we really couldn't have wished for a better service in what was a very stressful time. Thank you!

Oliver-John Ruthven

3/13/2018

We had an issue our plumbing for a year and after using several plumbers, none were able to identify and fix the problem. I asked Jason to look into in and within 24 hours managed to solve it. Easily the best plumber in the area!

Jason is by far the most reliable plumber in south west London. Having struggled for ages trying to find someone to fix some persistent issues with my recently purchased flat in the area and failing miserably as people often did not turn up and if they did, the job was not dealt with in a professional manner. Luckily, I finally heard about this guy. Jason fixed everything I needed done very efficiently, on time and the communication worked fantastically. Highly recommended.

Great service and really professional. Always kept to time and provided good advice on selecting fittings and everyday maintenance.

Have met many plumbers over the years but none as good as Jason. He was recommended to me. He kept me in touch with the work he carried out , reliable & arrived on time. Nothing seemed to pass him whilst dealing with the very old plumbing system I have!
I highly recommend him.

Water tank replacement. Got good price, came on time, completed work within time estimated, clean job. What else can you ask for. Strongly recommend
Thank you Jason

The team were brilliant. Delivered what they said they would, at the quoted price and were very punctual. When they were in the house, they were unobtrusive, very tidy and stayed late to make sure the job was all finished in one day. Cannot recommend them highly enough

Mitra Vosoughian

6/01/2018

My experience with this company has been exceptional. From the moment I called them they were very polite and helpful. They were able to come out within a few hours of calling after I mentioned that it was for my elderly mum who lives alone and had no heating or hot water due to the boiler breaking down. When the engineer arrived he kept in touch with me to let me know what the problem was. A part needed changing that cost quite a bit but checked with me before going out to get the part and replacing it. My mum and I were very happy with their service. I would definitely recommend them to anyone. I give them a 5* rating.
Thank you again Jason .

Excellent help and service! Reasonably priced and clearly knows what he is doing. 100% would ask Jason to come back.

Fantastic service. Jayson and his assistant were brilliant. Clean, tidy and very knowledgeable. Will use again and highly recommend! Called the day before and less than 24 Hours later I'm sorted done and for a reasonable price.

Really friendly and fast service, would recommend.

Davide Richardson

11/27/2018

Great service , fair price and very professional. Will definitely use you in future.
Keep up the good work .

shima pishehvarz

3/26/2019

Friendly, reliable and did good work. Was very flexible and completed all the work to time. Thanks for the great service. Happy to recommend.

The plumber Jason was very smooth and efficient. He quickly appeared despite a single call and gave a great solution within few minutes. Absolutely a fantastic work !! Highly recommended.

Highly recommended. Have used this plumber multiple times and he has always provided an efficient, professional and honest service. If you need a plumber then look no further.

Jayson and his colleagues were excellent with fixing my broken washing machine! The team came on the same day that I noticed the issue and carried out a very professional job that went above and beyond! Great price, extremely reliable, got the job done right first time, polite guys, fast workers and will definitely be using again! Recommended - best in the business!

Jayson and his colleague were super friendlyand quick when fixing oven, the service was very efficient, they finished in the advised time. They left with everything neat and tidy. Would 100% recommend.

"I had a something wrong with my heating controls and washing machine and could not figure out what the problem was. I called Smart home rescue and Jason came to my flat to take a look. He was very friendly and knowledgeable and able to fix everything. It is so nice to be in a flat knowing that I have such reliable people to count on when and if problems arise."

Excellent friendly service. Highly recommended

Smart home rescue provide such an exceptional and professional service I'm So glad I found them. I had an issue with my boiler and was so worried about having to find someone but Jason put me at ease, everything was clearly explained and done when he said it would be and at a reasonable price! Thank you Jason for a wonderful service.

Was super friendly and really efficient! Managed to change to switch our boiler over to a new one in just one day!! With no mess left over! He was also really good company and a great laugh!

Lovely plumber very accommodating and appears to give genuine and honest advice.

Jay is FANTASTIC!!! VERY helpful and accommodating. Nothing is too much trouble. He goes above and beyond to make sure any problems are fixed very quickly.
AMAZING people skills. Very polite and jolly which is rare compared to my experience of tradesmen in London!
I highly recommend him and will definitely be using him again.

THANK YOU JAY

Wayne Fitzsimmons

5/21/2018

Jay is absolutely fantastic, he has helped us on numerous occasions with our old boiler & he also fit our new boiler in 2017.
He is always quick to respond to our call, is happy & helpful & is extremely efficient at fixing any problem.
I highly recommend him to anyone seeking similar help in their home.

I'm very pleased with the work Jason did. He replaced my old boiler with a new one. He explained all the options and helped me to choose the best one. He was very professional. Would recommend him 💯

Plumber turned up exactly when he said he would, super friendly guy with qualifications coming out of his ears. Sorted my shower in no time and explained what had gone wrong so I could keep it in good nick and stop it happening again. Fab.
thank you again jason.

Friendly .smart so I recommend this gentleman to my all friends

Really friendly and fast service, would recommend.

Davide Richardson

12/14/2018

An Excellent service. Always arrived on time, and kept in good Phone contact with any updates. I shall certainly continue to use Jason to look after my appliances. Thank you very much.